Skip to product information
MULTI-FUNCTION PET GROOMING BATH BAG ™
$19.95
Want Your Cat To Be Comfortable and Safe during Grooming time?
Get This Cat Bathing and Grooming Wash Bag helps to avoid resistance from our cat allowing us to work and do our caring work.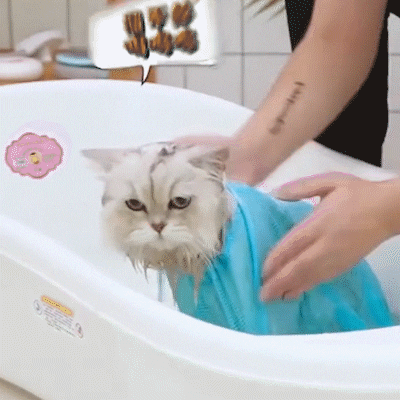 Most of our pets don't like bathing or are afraid to get hurt. As a defense mechanism, they try to fight back which leads to injury and some scratches.
It can help your cat take a bath easily at home and take the cat to the pet salon without spending extra money. Let the cat feel very comfortable and relaxed.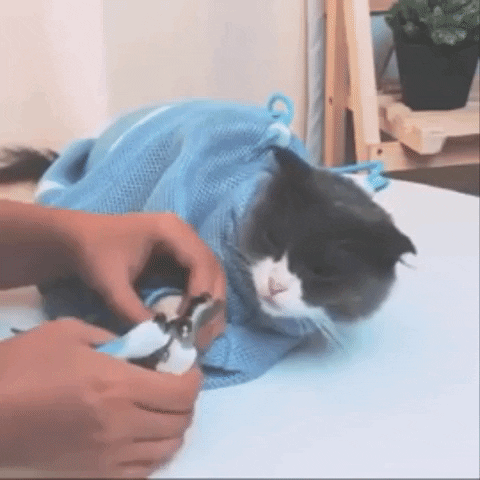 Features and Benefits:
😻 Safe and soft material: This cat bathing bag uses soft and breathable polyester mesh, and there are no gaps.
😻 Cat Shower Mesh Bag with drawstrings: Front and back drawstrings prevent cat teeth, and front and rear claws from sticking out to scratch people.
 😻  Zippers: They allow you to release one paw at a time, easy to clean paws, and cut nails.Wide opening, easy to in and out for cats.

😻  Design:  A good design will protect you from being scratched by your cat and at the same time prevent her from feeling oppressed.
PACKAGE INCLUDES:
1 x MULTI-FUNCTION PET GROOMING BATH BAG™
Free Track Worldwide Shipping for orders over $24!
Our orders are usually processed within 1-3 Days.
Delivery time takes 5-10 Days depending on where you are located
As part of our ongoing sustainability efforts, orders from where they're manufactured. Every air mile we avoid saves 25kg of Co2 from entering the atmosphere.
Perfect Christmas Gift

100% Money - Back Guarantee

24$? Shipping's Free!